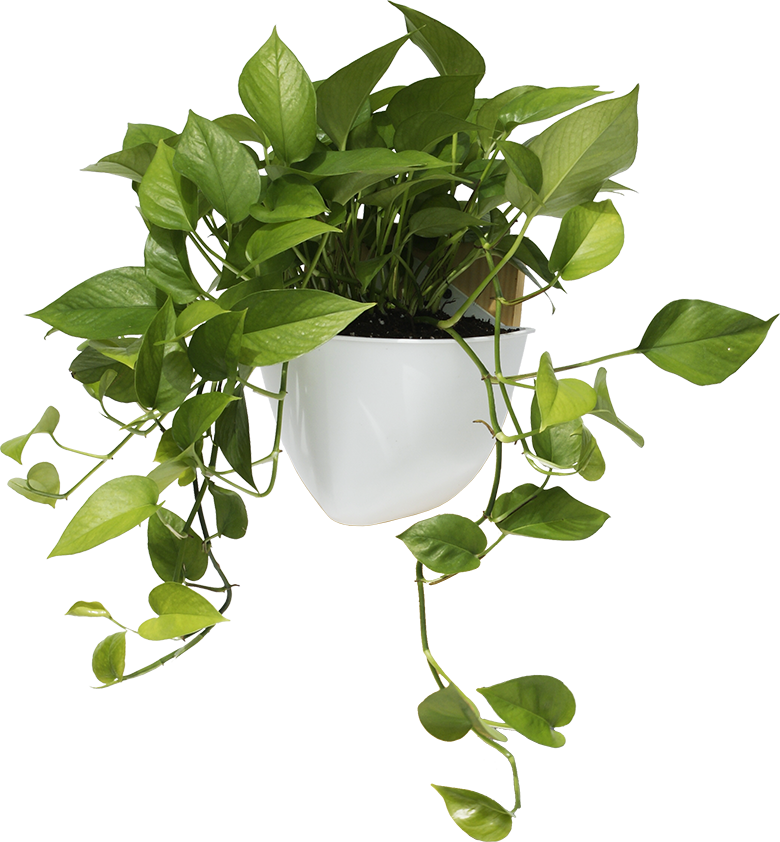 Gardens Made Easy
Bring sustainable style and greenery into your life with our 100% recycled planters & gardens
Sead Pods
It's easy to garden where you are with our versatile planters
How Sead Pods work
Sead Pods vertical garden planters are simple to use and perfect for urban gardening, apartment living and so much more.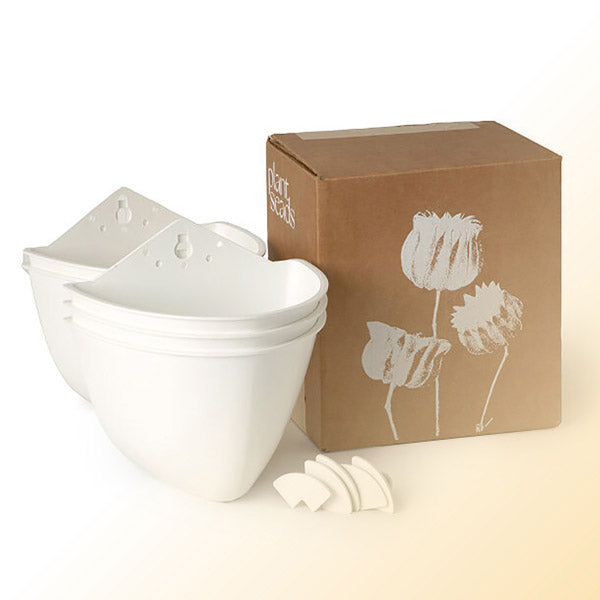 Step 1
Unbox your Sead Pods
Your new Sead Pod is simple as can be, and includes our unique container and an easy-to-use hanger.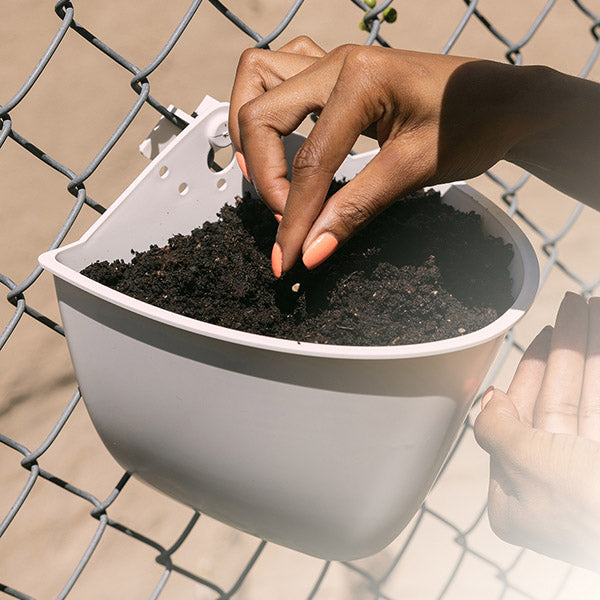 Step 2
Plant anything you'd like
Toss in your favorite seeds or plant and make them cozy with some extra soil. From planting herbs, flowers and succulents to growing your own food, Sead Pods are the perfect fit for any greenery.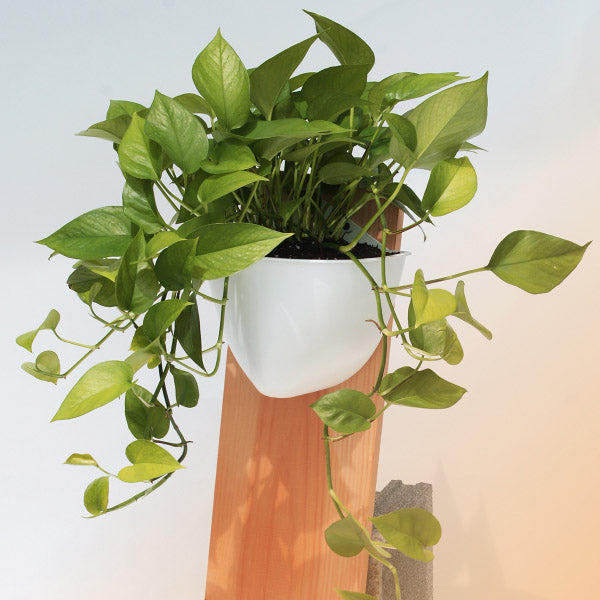 Step 3
Hang your vertical planter anywhere
Sead Pods' unique design gives you the option to mount planters directly on surfaces or use the hanger attachment to easily remove the planter for watering and care.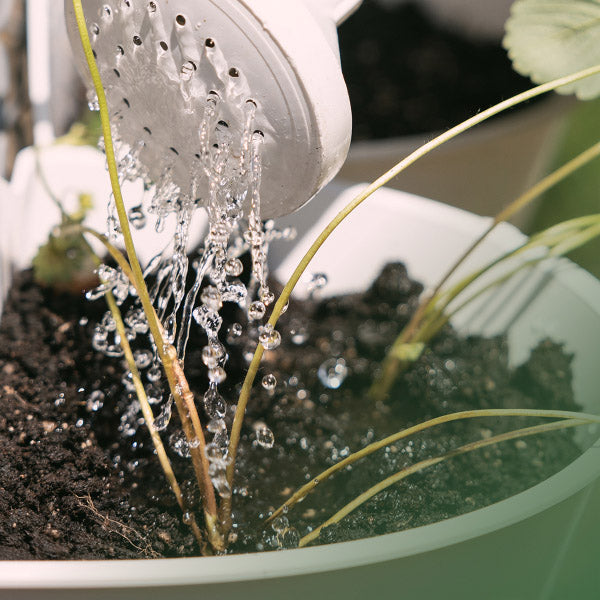 Step 4
Water your Sead Pod and watch your plant grow!
Give your plant a good drink and let nature take it from there.
Transform the space around you
Sead Pods are great for walls, fences and many other surfaces.

Designed with your plants in mind
Sead Pods are perfect for your budding flora
Basil

Ocimum basilicum: prefer well-drained soil with direct exposure to the sun

Tomato

Solanum lycopersicum: enjoy full sun and 1-2 inches of water per week

Snake Plant

Dracaena trifasciata: grow well in indirect sunlight and watered when soil dries

Marigold

Tagetes: prefer full sun and a lot of water, but allow to dry between waterings

Echeveria

Echeveria: need 4+ hours of direct sunlight daily with minimal watering

Rosemary

Salvia rosmarinus: grows best in full sun and well-drained, slightly acidic soil

Lemon

Citrus limon: loves full sunlight, warm temperatures and moist, but not soaked soil

Pothos

Epipremnum aureum: prefers indirect sunlight, well-drained soil and high humidity

Daisy

Bellis perennis: a low-maintenance flower that thrives in full to partial sunlight

Aloe

Aloe vera: requires well-drained, sandy potting soil and bright, sunny conditions
Green thumbs up
Hear stories from Plant Seads customers
"Our vertical garden planters played an essential role in helping us keep things as comfortable and beautiful as possible."

Amanda and Anthony
Kingston, NY

"These planters helped us transform the fences that border our farms into beautiful, vertical gardens. And we were thrilled that they were made from recycled plastic!"

James
New York City, NY

"Our vertical garden planters helped us easily transform the dreary chain link fence around our greenhouse into something beautiful and alive."

KayCee
Kingston, NY

I discovered this awesome product last Spring - what a find!! And the bonus about this product is that it's affordable, made of 100% recycled plastic, AND that for every 5 planters purchased a tree is planted!

Victoria and Rick
Surprise, AZ

"I LOVE these! I have two energetic dogs that dig up any flower beds or pots at their level. The dogs can't reach them and now I can look out my window and see beautiful flowers in my backyard."

Heather
Norman, OK

"I use this planter to spruce up my office. It's a nice way to have a little bit of nature indoors."

Perry
New York City, NY

"I love decorating with plants, so I was really excited to use these planters at home. They're so easy to install and I love that they are made from 100% recycled plastic!"

Rachel
Tulsa, OK

"These planters are so sleek and fit perfectly on the side of my elevated porch above my backyard. I love that I can bring a little bit of the garden up to my porch. They are so easy to hang, I didn't need any hardware."

Darcy
Oklahoma City, OK
Planting with purpose
Creating a cleaner, greener world one planter at a time
Plant Seads makes the easiest vertical gardening planter around, but it's so much more than that. It's a symbol of caring about sustainability, the space you live in, and our treatment of the planet.
100% recycled plastic

Plastic pollution is one of our biggest global issues, so we're tackling it head-on. All our planters are made with recycled plastic and can be recycled themselves.

One tree planted for every 5 pack sold

For every five Sead Pods sold, we plant a tree in an ecosystem in need. Our partner One Tree Planted helps us ensure that we're doing our part to address environmental issues.

Ethically made in the USA

Our vertical garden planters were conceived, designed and manufactured in the USA. We're committed to sustainable manufacturing, vibrant local economies, and healthy communities.
Join the Plant Seads newsletter!
Stay in the loop with the latest in gardening trends, new Plant Seads product announcements, tips and more.