Transform your environment
With Plant Seads, the sky's the limit
How it works
Sead Pods make planting anywhere a breeze
Step 1: Unbox

Your new Sead Pod includes our versatile planter and a hanger attachment.

Step 2: Plant

Add about an inch of soil and your favorite plant, then top it off and pat the soil down gently.

Step 3: Hang

Choose the perfect spot to hang your Sead Pod.

Step 4: Water

Water your plant and watch it grow!
Ways to use your Sead Pods
The most versatile planter you'll ever own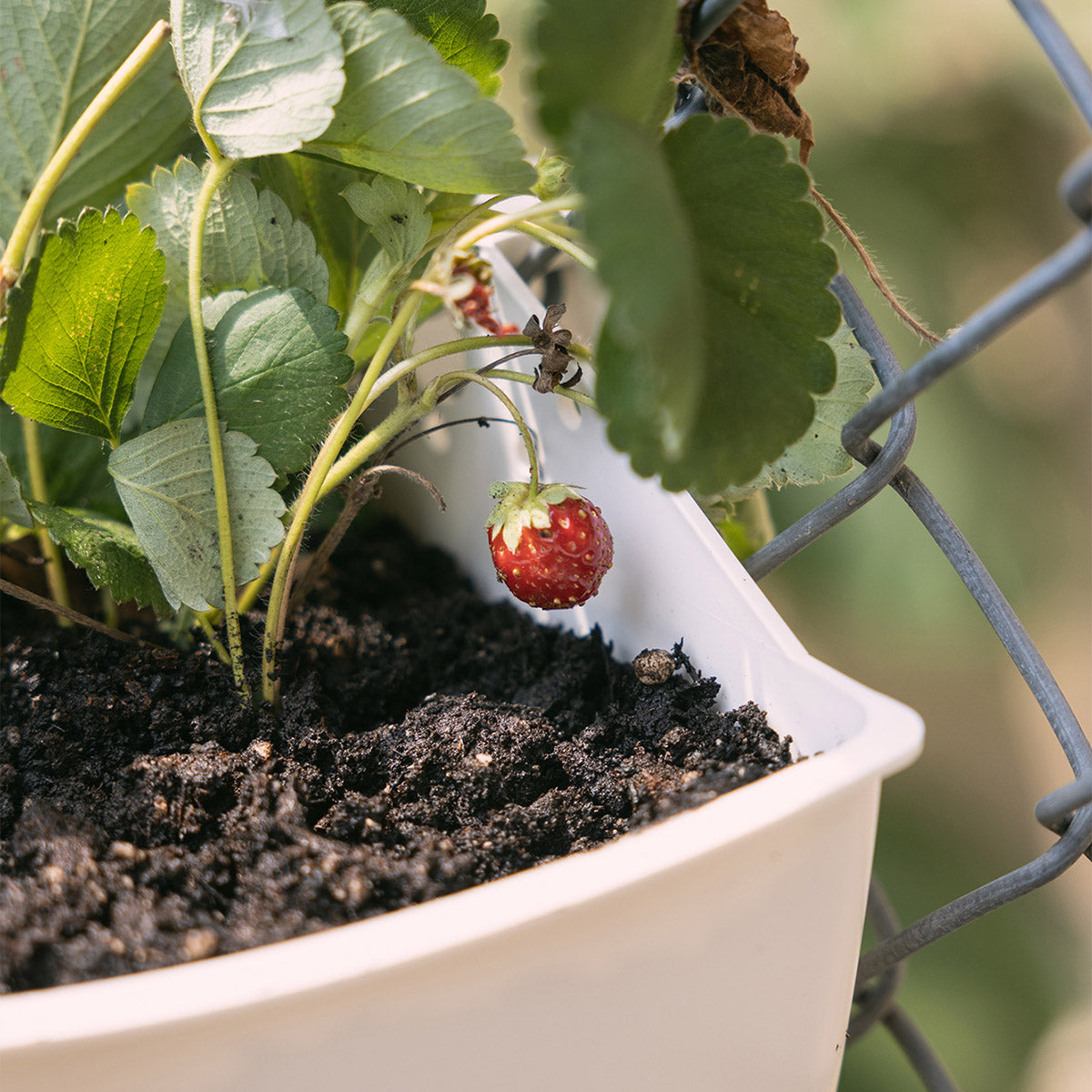 Chain link fence
Sead Pods were originally designed with chain link fences in mind. With our hanger attachment, you can hook the planter directly onto any chain link fence for easy install and removal.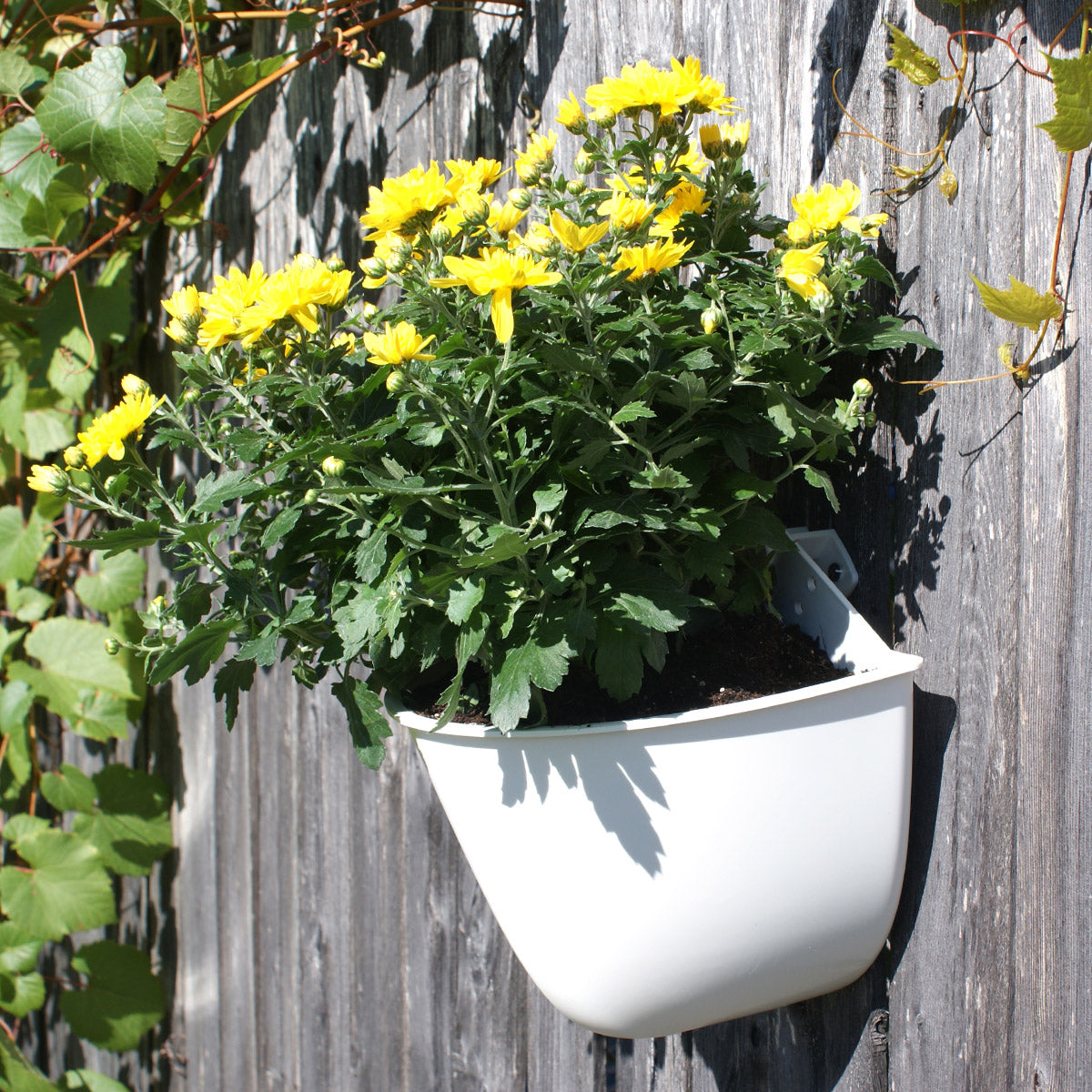 Wooden fences
Using the mounting holes in the back of the Sead Pod, you can easily install the planter directly onto any outdoor wooden fence.
Drywall
We recommend using the hanger attachment and screwing directly into the drywall so that your Sead Pod can easily be removed for watering and care without harming your walls.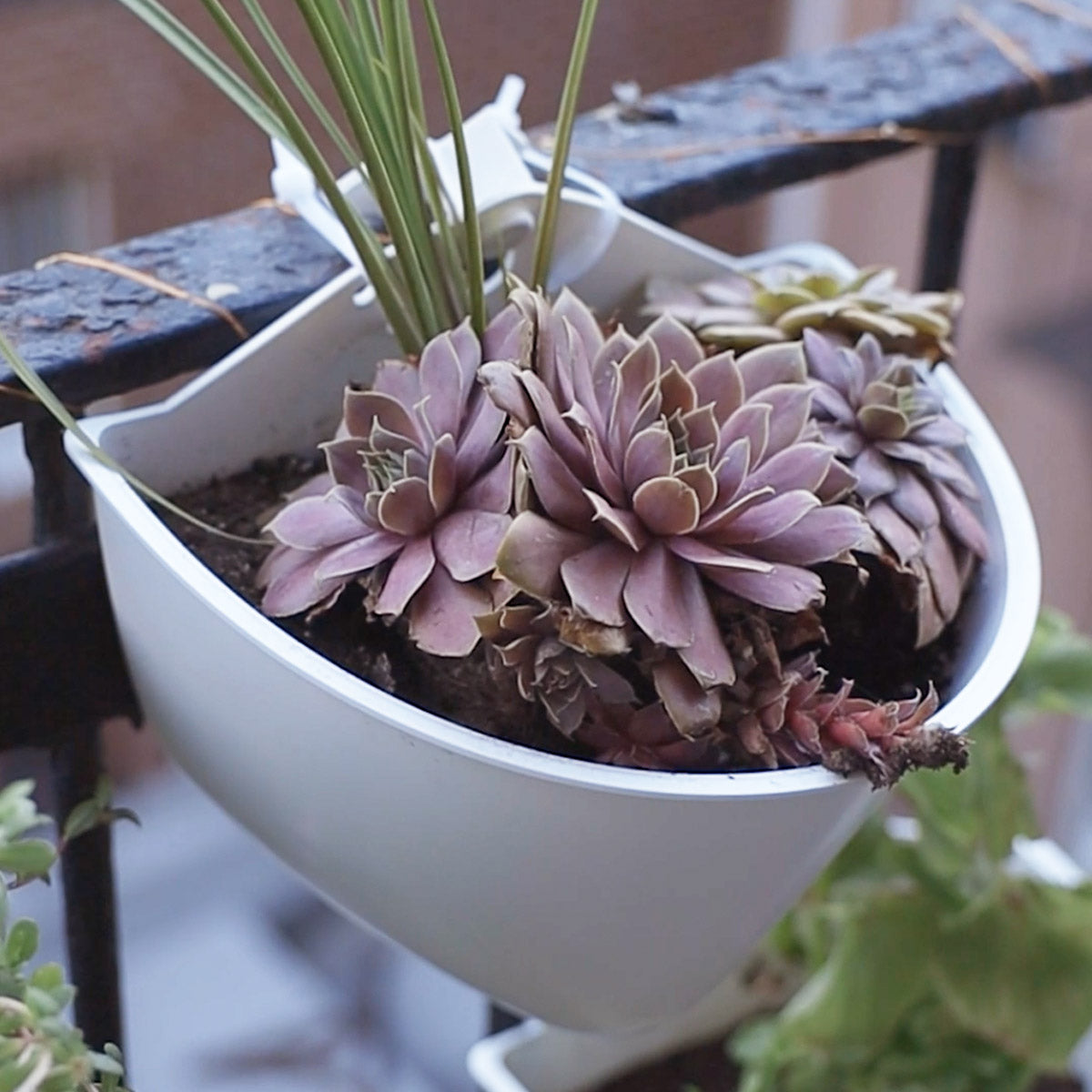 Balcony railings
For narrow railings, you can use our hanger attachment to secure your Sead Pod to the railing. For wooden railings, you can drill the planter directly into the railing for a secure fit.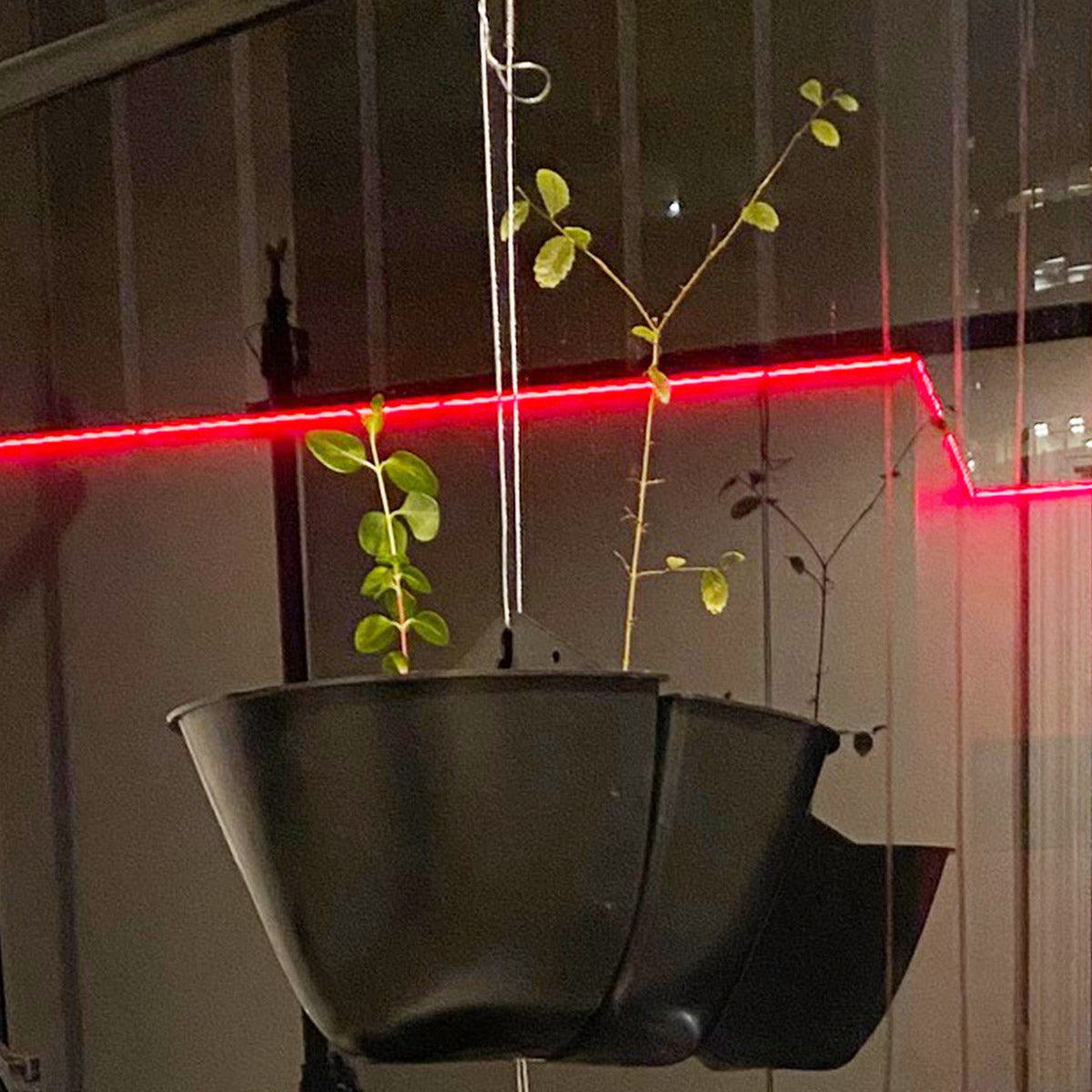 Hanging planter
Connecting two planters back-to-back, loop a long and sturdy rope or cable through the existing hanger holes and tie off using a Lark's head knot or strong alternative. Then you can hang your Sead Pods from the ceiling, balconies and more!
The Botanical Bulletin
Get inspired with gardening tips, planting tricks, creative uses and more!
Living in an urban area often means confronting a stark concrete jungle that lacks the comforting presence of nature. It's a reality many city-dwellers grapple with. But, there is a solution: vertical gardens. These innovative installations, particularly those made using...

Introduction From enhancing learning experiences to promoting sustainability, vertical gardens bring numerous benefits to schools. Growing plants on vertical surfaces like walls or fences, these gardens can serve as dynamic teaching tools while contributing to a healthier, greener environment. Educational...

Growing a vertical garden doesn't have to be overwhelming, even for beginners. The beauty of vertical gardening lies in its scalability - you can start small and gradually build up. With our recycled plastic wall planters, you can transform any...
Join the Plant Seads newsletter!
Stay in the loop with the latest in gardening trends, new Plant Seads product announcements, tips and more.